Water, Water, Water… How Much Is Enough?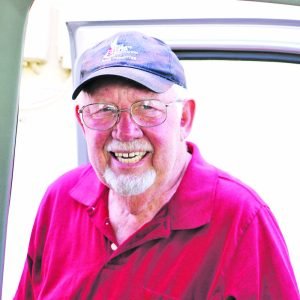 There was a time when flooding was common place here and G Street was G Grade — built high enough to stop the water overflowing from Bear Creek.
Bear Creek was hardly a creek at times, and it was more like a river. We used to kayak down it for miles.
Since then California has had a long drought, and droughts in California have been common. The water table in the valley has been sinking for years, and there are big voids which used to hold water, but deep and heavy pumping has caved them in.
This rain may fill some of these groundwater basins, and it may fill some of the dams, however, for sure, California and the Central Valley will not have enough water to fill the needs of the people who are moving into the state.
Water conservation is not what it should be. Some cities are doing better and are recycling more of their water. People are also becoming aware of the limits of water in the valley and the state.
Every year the battle for who gets how much water goes on. Do the cities get the water? Do the farmers get the water, or do the fish get the water?
This battle will never end.
In Mexico, where this writer spends much of his winters, the water is brought in by truck, one load a day. When that load of water is gone, it is gone.
It has to provide the water for 60 homes, six days a week. There is no water delivered on Sunday, and Sunday is a day in which no one is allowed to do their laundry because of the limited amount of water.
It is the lack of water which limits the number of people living in the small Mexican beach community, and that is why there are no high-rise condos where we live. The beaches remain for all the people, Mexicans and foreigners alike.
We like it that way, and we have no problem with conserving the water.
We fix the leaky toilets, and we recycle the laundry water so it can be used for plants.
We drink purified water because in some cases the water is not good enough to drink.
Water is so precious, every drop is important.
Waste not. Want not.
When it comes to water, in California, too much is still not enough.