Advertise With Our Newspapers!
Mid-Valley Publications publishes five individual newspapers within Merced and Stanislaus Counties with a combined circulation of over 30,000 subscribers. In addition to our subscriber base, we distribute papers at no cost to local restaurants, cafes, car washes, elder care facilities, bookstores, and more, affording the patrons of various local establishments an opportunity to likewise view our publications on a regular basis.
Our advertising services include display ads, inserts, business directories, classified ads, online advertising on our websites, and the publication of fictitious business name statements, alcoholic beverage licenses, obituaries, wills, summons, and cards of thanks.
Request a Media Kit
We'd love to hear from you! To reach out to our main publications office, stop by Mid Valley Publications located at 6950 Gerard Avenue, Winton CA, 95388, call us at 209.358.5311, or send us an email at [email protected]
Mid Valley Publications Sales Manager
Haley Paulissian serves Mid Valley Publications as the team's Sales Manager. Working out of the main office at 6950 Gerard Avenue in Winton, CA, Paulissian can be contacted by email at [email protected] or by phone at 209.535.0408.
Merced County Area Advertising Representative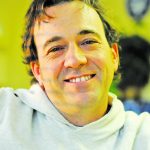 Jonathan Whitaker serves as the Chief Editor for Mid Publications and oversees the Merced County Times and the Atwater-Winton Times Newspapers. He can be contacted by calling the Merced Office at 209.580.9625 or by stopping by 2221 K Street, Merced CA, 95340 or by calling the Winton office at 209.358.5311 or by stopping by 6950 Gerard Avenue, Winton CA, 95388. Additionally he can be contacted by email at [email protected]