How Big & Beautiful This Country Of Ours Is…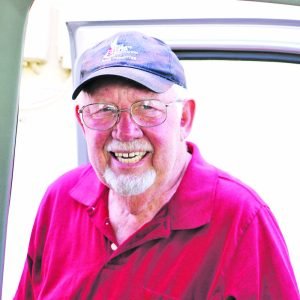 If we never leave California, we get barn stale. That is why it is so important to travel outside the state if you get chance.
The politics, all the people, tightly crammed in small places; we hardly have room to breathe here in California — and there are more immigrants coming every day.
Why isn't it possible to spread people out so the middle of these United States of America can be shared?
There are places in Kansas which have hardly any people. Roads go on forever with stands of corn on both sides and an occasional farm house, but nothing like California.
This great country has plenty of room for the immigrants of the world, if handled right. There is no shortage of space, only shortage of cramming more people in certain cities and certain states.
We are not for wide-open borders and widespread illegal immigration, but we do feel this country should continue to invite the homeless of the world who seek a safe and prosperous place to live, raise their families, become good citizens and give back to communities.
Driving across the county, it is amazing how young California is compared to the rest of the country. We look at the Gold Rush as historic but most of the country dates back years before that. California knows nothing of the Indian wars and what it took to settle this land.
At one time, the Mississippi was the dividing line between east and west. The Wild West was truly wild.
Towns which were once bustling with activity are now only shells of their former existence. They have become museums. Even the history which they have to tell is hidden in small places and told by volunteers who recall the memories of a bygone era.
When we stop at the place where Mark Twain was born, and there is hardly a sign on the road to recognize his existence, then we know it will not be long before this place is completely forgotten.
He was born just outside of Florida, Missouri. A woman rushed out the door of a small museum and shouted, "We close at 4PM" and then turned around to shut the door.
The shame is the state had done a great job in preserving this man's history — the original cabin where he was born is on site — but a terrible job of  letting people know about it.
The lady who managed the museum gave me a card and said, "Please let them (the government) know."
It's time for us to once again take to the country roads of this great nation.
The price of gas is not so much of a problem outside of California.
Near Denver, we bought gas for $2.89 a gallon.
So much to see. So much to learn about. So much beauty which make up these United States of America.