What Happens When Your Son Says He's Got The Coronavirus?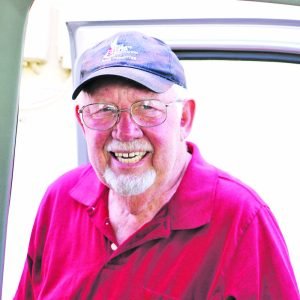 Recently my son called to say: "Dad, I have tested positive for the coronavirus."
Then he followed it up by saying, "Don't worry, I will be fine."
It took time for his announcement to sink in. These are not words a father wants to hear. Yes, he is only 59, and very strong, but he is a fireman and has worked nonstop this year on the fires in northern California. His body could not be full strength.
"How is your wife?" I asked.
He replied she did not test positive. However, they are continuing to live together in the same house.
I am not a very private man, and for those who read my column, there are no secrets. I can't say honestly that I am not worried.
When the coronavirus hits home, it is different then when we write about the statistics for our town, our county, or our state. This is something that happens to other people — not your own son, who observes all the protocols of masking and distancing.
He was not the only one in his department. There were two others that came down with the infection.
He says that he is feeling better, after four days of fever, which was why he went to get tested in the first place. He said, after a week or so, if he does not have any additional symptoms, he can go back to work.
I encouraged him not to go back too soon.
"Give your body plenty of time to recuperate," I said. "The rains have come and the fires which have plagued California are now not a problem. They can do without you for another few days."
We know so little about the coronavirus and its ability to come back even stronger than the original pandemic. The vaccine, no matter how great, is still a long way from being available for everyone.
They say maybe at the end of April.
I have been so concerned about my own "high risk" status. The thought of my son getting the infection had not crossed my mind.
Now, it dominates my thoughts with "What Ifs."