Town Hall Meetings Offer A Way To Get Involved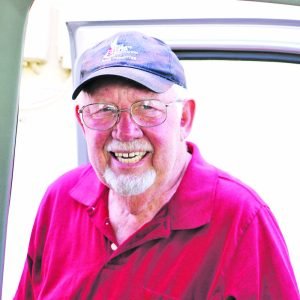 If you don't like what is going on in our town, don't just sit back and complain — get involved.
The city, and we mean the Merced City Council as well as City Staff, have set up a series of Town Hall meetings and this is a way to get involved.
The last one will be held at Weaver Middle, 3076 E. Childs Ave., on Thursday, Feb. 9, from 6 p.m. to 8 p.m.
We do have issues in Merced, many of them. However, so do most cities. We also have some brilliant minds in Merced who are problem solvers in their own right.
We need to make sure these people are invited to participate.
As our city grows it is essential to find solutions to the major problems. The question is how do we do this in a positive manner?
We know we must make changes to survive.
All one has to do is watch television to see how the largest cities in the nation try to deal with their problems. This is not an easy job. There is going to be difference in opinion. There might even be anger, which causes its own problems when brought on the stage.
The solutions are in the hands. The solutions are in the people we elect to office. The solutions are in the city's staff.
The solutions involve negotiation and patience. Being able to sit down, at one table, with one purpose, is the only way.
Now we have an opportunity to do just that. The forum has been set up with that in mind.
The question is, "How are we going to deal with it?"
Are we going to sit back and complain? Or, are we going to get involved now, not just when there is an election where candidates are showing their differences with the other candidates who are running for office.
The election is over. The votes have been counted, and we know who will be leading this city for the next few years.
We don't have to like them; however, we do have to allow them to govern.
Let's get to know them. We do have a common goal. A better Merced.
We, the press, are attending these Town Hall Meetings, and we're publishing what is being said.
We know the elements outside are sometimes cold and maybe wet. Just put on your hat and coat, and do the right thing.
GET INVOLVED!