THANK YOU READERS, SPONSORS: Without You, This Newspaper Would Not Exist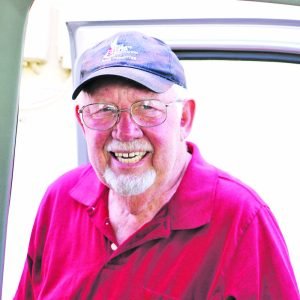 In recent days, we have received many subscriptions and generous sponsorships.
The show of support did not go unnoticed.
It is what keeps this newspaper going, and it keeps me going as I complete another year as publisher.
Some people might want to know why I keep being a newspaperman at my age. The answer is: I love everything about being a newspaperman and have devoted all my adult life to publishing the very best newspaper possible.
Today, I watch as the quality of some newspapers is not good. The quality of national news is very poor, in fact, not even news anymore.
I can't change that; however, in a small way, our small staff of dedicated newspaper people continue on. They continued when our building burned down in 1998. They continued during Covid. They continued when the wages were never what they should be.
They come to work when they should not.
They know the newspaper has to come out on time. Every week, year after year.
Why? Because our loyal readers, like you, deserve it.
And now, in our 59th year of publication, all I can say is "Thank You For Your Support."
Because of it, we will continue to carry on, and this newspaper will continue to be published.