Smith says he's running for open seat on City Council
Campaign season attention turns to election in November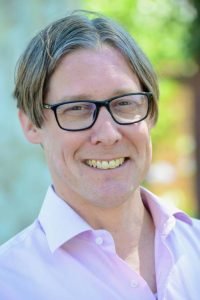 With the primary election done and pretty much over, Election 2022 attention now turns to the General Election in November and some interesting local races.
It's still early, but look for races taking shape with regard to three seats on the Merced City Council — one in south Merced's District 2 that's held by incumbent Councilman Fernando Echevarria, and two in north Merced's District 6 (incumbent Councilman Delray Shelton) and District 4 which is open because Councilman Kevin Blake will be termed out at the end of the year.
Any election has the potential of changing the overall direction of the seven-member City Council, and this year is no exception with a noticeable amount of recent 4-3 votes at City Hall and/or related discussions that denote a polarization, at times, on the dais. This has been particularly evident in certain talks over top city issues such as housing development, American Recovery Plan Act funding allocations, the redistricting map process and discretionary budget priorities.
This week, Shane Smith announced he is running for the open District 4 seat being vacated by Blake.
Smith, a 47-year-old elected trustee on the Merced City School District's Board of Education and a practicing lawyer, is a strong candidate with an impressive resume that includes participating in a trio of consequential City of Merced commissions.
But in short, the candidate told the Times: "I'm a dad who is committed to this community, and I want to keep Merced moving forward."
Earlier this year, Smith decided not to seek re-election to his school board position, and then later, when the City Council redistricting process put his residence in the Davenport Ranch neighborhood into District 4, he felt he could put his talents and passion to work at City Hall.
Smith is no stranger to the City Council dais. He has served on three high-profile panels, including the Independent Districting Advisory Committee in 2015 that helped produce the city's first-ever elections by district; the Charter Review Committee in 2019 that helped produce district representation on the city's ancillary committees such as Parks and Rec. and Planning, stipends for City Council members, and fiscal transparency in budget presentations; and the Police Policy Review Committee in 2020 that reviewed the city's Police Department policies and procedures in the wake of George Floyd's death in Minneapolis and nationwide civil unrest.
"I think people appreciate my leadership style," Smith said. "Leaders don't always agree, and I will stand my ground. But for the most part, I view my role as building consensus. With my legal and scientific training, that's something I can do. I can take in a lot of variables and then try to distill that into something that does the most good and serves the most values. I think it served me and the community well on the Merced City School District Board, especially during a long period when there really wasn't consensus on one issue, over and over again."
In 2018, Smith was elected to a four-year term as the Area 1 member on the MCSD board. His decisive win put him on the forefront of such efforts as improving literacy, increasing investments in classrooms and teachers, and changing the way the district was building and funding new facilities. He has been a champion of kids going to schools close to their own neighborhoods and preserving inclusive after-school care programs for young students and their parents.
However, 14 months into his term, the Covid pandemic turned the local education system upside down.
"It was rough," Smith said. "Zoom meetings. Everyone was shouting. There was no consensus on whether we should be open or closed."
Nevertheless, Smith never missed a meeting — ever. He never turned his camera off. And he stuck to his perspectives that kids needed to be in the classroom despite the rapid move to close schools. He felt that the risk of children suffering from sustained school closure "far outweighed the minimal benefit to adults of keeping schools closed."
"I would have kept schools open more so than they were," Smith reflected. "I think we have seen the impact on kids. I hate to say I was right, but that decision wasn't in our hands at the start of the pandemic. We couldn't do anything about it until early 2021."
Today, Smith says he is ready for a new role at City Hall, after students have returned to the classroom, and the local education system has normalized to a degree, along with a new superintendent the board hired, and the first full graduation season in two years went off without a hitch.
"I'm afraid of what would happen if I didn't run for Council," he said poignantly. "There are some things I care deeply about — like investing in this city's first responders, investing in job growth, investing in south Merced and downtown. If it is always about these buzzwords that are being projected into the Council dais from the outside, the Council is not doing its job. It's not listening to all sectors of the community and distilling that feedback and creating policy direction."
According to Smith, the following are his main goals he wants to share as his local campaign gets started.
Public Safety
"My perspective is that good people can't sit back and just assume we will always have a Police Department and a Fire Department. Sometimes it takes courage to say these things that you wouldn't think twice about when I was a kid in the 1970s and '80s. But Merced needs a professional and well-trained, open and transparent police force, and they have to be well-equipped, and we have to pay our police officers and firefighters what they are worth because we want to attract and retain the best. And I think when our first responders do their job with transparency, openness and legitimacy, then the community needs to applaud that and appreciate that. And if there are incidences when they don't, we need to trust that it will be dealt with in an open and transparent way. And they need to know if this is not done, the community will be there to step in."
Economic Development
"We need more jobs that people in Merced can do. I think the city should use its apparatus to create incentives for light manufacturing, for transportation construction, and support services for agriculture. We want to bring those business here. … So there's a real recognition in the city that all residents should benefit from Merced's relative economic prosperity. To me that means not just using city dollars, but the city and the Council's bully pulpit to create opportunity for young professionals. We have all these wonderful young people who go to UC or Merced College, or they graduate from our high schools and take a vocational path. And it's sort of like 'then what?' I myself felt like that as a white collar worker who is not in the government sector. I come here in 2012 with my wife and my daughter. What am I going to do? My answer was to commute back and forth from Menlo Park for four years. Not everyone wants to do that, and not everyone can do that. … The council needs to be a part of catalyzing policies that create more jobs, better jobs, and jobs that retain our local talent."
Affordable Housing
"The term 'affordable housing' should not be a wedge issue that tears us apart. The reality is that we have all kinds of different people who live in Merced, and we all have to work together to figure out how we are all going to have safe and sustainable housing. Everyone has different ideas. My view is that we have to create incentives — again both using council dollars and policy, but also the bully pulpit — to build within the city limits a transit village model. Or taking areas of town — we have acres and acres of parking lot for commercial that's not going to come back. Can we recreate that into denser livable walkable communities? It's a partnership between the community, local government and developers to get it done. It has to pencil out for everyone."
Annexation North
"It's going to happen. It's just a matter of how it happens. Are we going to take on new infrastructure opportunities as a city while serving the residents we have now? This is one of the questions I would ask. Can we grow our suburban areas while doing three things: continuing investments in South Merced (With every investment north, I feel we should have a companion investment for the south part of the city), preserving ag land (It tugs at my heart to see producing trees and range land that is getting further and further out. How can we have smart growth while preserving ag land or at least having that s another value to consider), and supporting water policies (None of what I say matters if we don't have enough water. We have to support our state and federal elected officials and our partners to support water policies that will keep as much of our area's water here, and invest in more storage and conservation programs. Are we sure we are doing everything we can to maintain sufficiency in our city's water delivery system?)
Candidate bio
Smith was raised in the Central Valley and earned a degree in biochemistry at UC Davis in 1997. He went on to receive a Ph.D. in cellular and molecular pathology from UCLA in 2003. After a few years in public affairs including being a staff person on a statewide ballot issue, Smith earned a law degree from UC Berkeley in 2010 with an emphasis on intellectual property litigation.
Smith was on his way when he delved into resolving high stakes disputes in the biotech, pharma and medical device sectors with McDermott Will & Emery — a global law firm. However, his wife, Katrina, received a fantastic opportunity to teach and do research at UC Merced in 2012. The couple, along with their 18-month-old daughter, Selina, chose to make their home in Merced.
Katrina Smith would go on to make tenure, and a national name for herself in the field of research related to Valley Fever, a local medical issue. Eventually, Shane Smith would be hired on at McCormick Barstow, a top legal firm based in Fresno. Although Smith's legal expertise was more suited for larger markets, he was able to build up a hybrid intellectual property and federal civil litigation practice in the Central Valley. Smith also handles intellectual property licensing, counseling, and due diligence matters. He also serves as the vice chair of the San Joaquin Federal Bar Association.
The candidate is a member of the Board of the Merced Symphony Association, an organization that provides education concerts for Merced City's 4th graders every single year. He was also an active member of the Parent-Teacher Club at Peterson Elementary and then Burbank Elementary before joining the School Board.