Publisher Returns To Work Full Time For Your Local Paper
From Ship to Shore: A Column by John Derby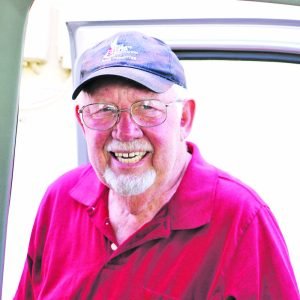 Like it or not, after 55 years as a publisher, I have decided to return to work full time.
Life without being a newspaper man is about the most boring thing in the world.
Yes, the loss of my wife and soul mate has had something to do with it; however, the ink really is in my blood. Whatever it was that caused me to choose a life as a reporter has never changed, and getting up each day is still exciting because there is always a new story to write, or a new person to interview.
There are other reasons why I have chosen to go back to work full time. Many readers have stopped to tell me that they have always enjoyed the Ship to Shore column in which I write about the adventures of a sailor and world traveler.
Since the very beginning, I have tried to follow the mission of the papers I founded and publish today through the company Mid Valley Publications, and that is the Power of Positive Press.
As the national press and television gets worse with each passing year, the need for something positive becomes ever more important. Fake news is a reality. The days of Walter Cronkite and Edward R. Morrow are gone and what has replaced them are talk shows put on by movie stars who could care less about honest reporting.
A few years ago, I hired an journalism intern, and after a week, I realized she could not write. I asked her what she planned to do as a journalism major. Her response was: "I plan to become an anchor woman."
Today, I am trying to find another person to become a writer for one of our papers, and the problem of finding a writer gets harder with each passing year. I am going back to work because of the loss of one of our longtime editors. She will be sorely missed, and I will fill in while I hunt for a replacement.
Then there is the economics of doing business in California today. We have a state legislature made up of people who haven't got a clue on what it takes to run a private business. Independent business people, the backbone of the state, are moving out of state as fast as the freeways can take them.
A long time friend recently told me of the economic advantages of moving from California to Tennessee, starting with the savings on the cost of gas and car registration. The friend went on to enumerate other things like the cost of buying a home in Tennessee and taxes.
California still has many advantages over living in other parts of the country, and weather is one of them. At our age, shoveling snow or dealing with tornadoes is out of the question.
So I am here to stay and do what I have loved to do all my life — and that is to cover the lives of people in our community in a positive way.
Thanks to all who join me on my Ship to Shore.