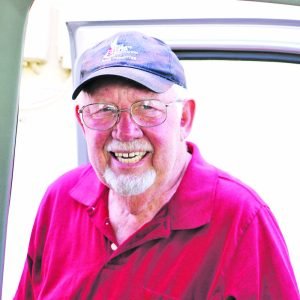 We are not always "Proud to be an American"; however, on this occasion, down south of the border in Mexico, we are.
A semi-truck and trailer was going too fast around a tight curve in the road by our beach development, and the truck went off the road leaving a field of debris.
The driver was lucky to be alive.
The truck was carrying a huge load of asparagus, and boxes of the agricultural product were scattered over an area half the size of a football field. It was not only unsightly, but a road hazard.
In our area, there is no CalTrans, or road crews designated to clean up such messes.
It was not the first time a large truck and trailer crashed by our beach community. A couple years ago, there was another semi-truck load dumped on the side of the road about a mile from this most recent accident.
The roads are narrower in Mexico than in the States, by a foot on either side. The story is, if a semi-truck dumps its load, it is free for anyone to take. The other load contained Brussels sprouts, and in hours, people had picked up the majority of the produce, and the rest would not take long to disintegrate.
The recent load was different, and it sat at a bend in the road, on the way to Santispac Beach for over a month. Santispac Beach is considered by some as the most beautiful beach in all of the Baja California peninsula.
This is when a group of our local park members said "Let's not just look at it, but let's do something about it."
Last Sunday, a group of over a dozen men and women, put on their work clothes and hooked up what trailers they had, to remove the unsightly mess. Some of us did nothing more than direct traffic on the busy roadway, while others made sure there was plenty of coffee and water for the crew.
That day we were very proud to be American — doing something more than complaining about the weather or watching sports on the television.
There were not only Americans in the work crew, there were Canadians and Mexicans, as well as other nationalities pitching in.
It reminded us, we are not here to abuse the land which we are using and enjoying. We are here as caretakers of the land. On this Sunday, we were very proud to be American, doing what is right.
Drivers going by us, gave us a big thumbs up!