Our Newsprint 'Roll Ends' Are Free For Teachers!
From Ship to Shore: A Column by John Derby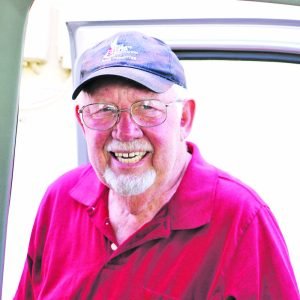 For years we have sold the roll ends of newsprint left over when they get too small to run on our printing press.
They are great for art and craft projects, among other uses.
Since we are the only newspaper company in Merced County which actually still prints its own newspaper, the roll ends around these parts are rare, and can't be found unless you live in a big city.
While we could recycle them, the cost / benefit of recycling them would be so low, that we would rather put them to a good use locally.
At any given time, we can have anywhere from 50 to 100 of these roll ends on hand, and we are offering them to teachers in our area, free of cost, while supplies last.
Simply call us, and we will make them available either by picking them up at our printing
plant at 6950 Gerard Street in Winton, or by calling us and asking them to be brought to our local office in Merced by a member of our staff.
These roll ends are perfect for classroom projects. They are the width of two pages in the newspaper
and weigh 15 to 20 pounds. The rolls carry as much as 500 feet of newsprint.
The best time to pick them up would be Monday, Tuesday or Wednesday after school. Please call first.
We also sell end rolls to individuals outside the teaching profession at nominal prices, depending on the amount of newsprint left on the roll.
Our printing plant number is 209-358-5311.
Will You Be Our Sponsor?
Hundreds of people read our newspaper but do not subscribe, and that is fine because we don't want anyone to miss all the wonderful stories that appear in the pages every week.
Even the $41-a-year subscription price for mailed delivery barely pays for the shipping and handling.
Today, the costs of producing the newspaper have continued to go up, and we are forever in search of local advertisers who will cover that cost.
Now we are asking that you, our readers, and the true beneficiaries of the newspaper become our
sponsors. Just like Public Television.
We are asking those who read the newspaper, and want to see us continue to publish on a weekly
basis, become Sponsors.
Send anything you can afford; however, for those who send $100 we will proudly list
you as a "Gold Sponsor" in the newspaper.