Our Newspaper Would Not Be What It Is Without Them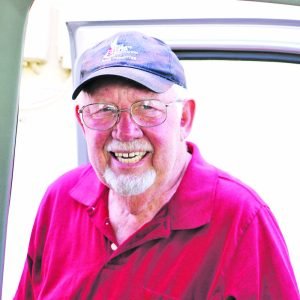 You can't be a reader of this newspaper without having read the historic stories which have been written by Jim Cunningham and Flip Hassett.
There is no way to repay them for their contribution to the newspaper.
We don't know how many people tell us how much they appreciate the articles they have written and we have published. We are honored.
Yes, and there are others who write for us too, and they all contribute to making the paper what it is. However, Jim and Flip keep picking subjects which hit so close to home.
They are a breed of writers who are so hard to find. We are so fortunate. How can we properly thank them?
If you know them, and see them out and about. Would you please give them a pat on the back and say "Nice Job."
Praise coming from us is not nearly as special as it would be coming from you all who enjoy their columns.
In case you wonder, they are non-pay. We could not afford what they are truly worth.
Our newspaper is a wonder, supported by so many, and published with so little.
As publisher, I am amazed we are able to continue, with government adding layer after layer to our burden. Years ago we had one bookkeeper doing the taxes, and now we rely on four people.
Our sponsor page is a testament to the community of readers who appreciate how special is our hometown newspaper.
How long can it last in this kind of environment? Where will we find the Cunninghams and the Hassetts of the future?
As publisher I have no answer; however, as long as they are able and we are able, this newspaper will continue publication. We feel it is the last resort as far as Positive and Honest communication.
We are happy to say, this publication is For and By the People …
So long as there are people like Jim Cunningham and Flip Hassett, it will continue.