Merced City School District superintendent sued for sexual harassment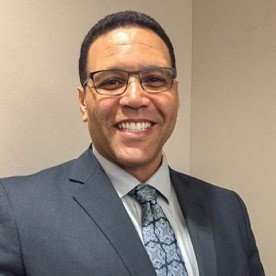 A chief of staff with the Merced City School District (MCSD) has retained a Fresno law firm and filed a civil lawsuit against Superintendent Dr. Richard "Al" Rogers, who was placed on administrative leave recently.
The 19-page complaint, filed in Merced County Superior Court, alleges sexual harassment, gender discrimination, and sexual assault by Dr. Rogers and asks for punitive damages against him.
MCSD is also named as a defendant in the lawsuit.
The complaint requests a jury trial.
In response to the filing of the lawsuit, MCSD has retained an attorney to conduct an investigation.
District Board President Birdi Olivarez-Kidwell released the following statement:
"On March 17th, the board learned that the district's chief of staff filed a civil complaint in the Merced County Superior Court alleging, among other things, gender discrimination, sexual harassment, and sexual assault/battery by the district's superintendent.
"The complaint has not been served on the district, nor has the board yet had an opportunity to review the complaint.
"As we indicated on March 5, the board has placed the superintendent on administrative leave pending the District's investigation, with the understanding that the board's decision to place the superintendent on administrative leave does not reflect any determination about the merits of the complaints.
"The district has secured an independent attorney to conduct the investigation and to ensure that the investigation process respects the rights of both the complainants and the superintendent. We expect the investigation to be fair, thorough, and as prompt as possible. The board will be following all legally required protocols as it moves through this process.
"We respectfully ask that everyone understand the need for confidentiality, fairness and due process. Thank you in advance for your understanding."
Doug Collins, deputy superintendent, who is leading MCSD in Dr. Rogers' absence, told the Times, "We cannot offer an interview at this time because it is a personnel matter."