Make Merced Another Bike Town Like Davis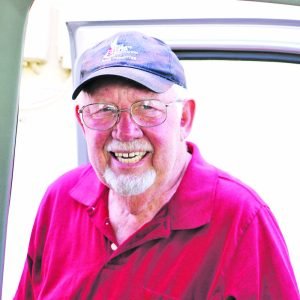 Merced is ideally set up to be another town like Davis, where the student population take to their bikes and leave their cars at home. It is a natural, with UC Merced and Merced College at the north end of town and many main streets running laterally north and south.
Our town is also overloaded with automobile traffic and there is no improvement in sight.
Bicycles are not only a great form of exercise, but they offer an excellent mode of transportation.
There is one major draw back and that is the bike paths heading north and south are not safe. Our town is not serious about bike path safety and a simple white line on the road is not a safe zone. Having a bike path on both sides of the roadway is not necessary.
Bike traffic is not to the point where a six-foot bikepath can't satisfy bicyclists going in both directions.
There does need to be a concrete barrier to set the bike paths apart from the regular roadway. Or in the case of the Old Lake Road bikepath, there can be a completely separate bike path which is not connected to the roadway at all.
Merced's large student population would benefit in many ways by riding bikes; however, bicycles are not only good for students, they are good for the whole family and would improve the health of the community.
We are glad to see the city mayor and a lot of professionals setting the example for the rest of the community.
Parents need to play an important role in setting examples for their children. The message "bicycles are good for you, but not for me," is not one which sits well with the younger generation.
We have recommended that Parsons Avenue would make an excellent north-south bikeway, but the city has had it in the General Plan as a thoroughfare for more than 50 years, and will not give up that idea.
Perhaps Parsons could be used as a bikeway until the thoroughfare is actually operational.
"Green Bikes" are also a real consideration which needs to be examined by our city and they have proved successful in many communities like ours. While the cost might seem high, the cost of building additional roads and the cost to our environment is higher.
Air quality in our valley is some of the worst in the nation and while efforts of the Valley Air Districts may help, there is hardly a mention about moving people from cars to bicycles.
What Merced needs is a groundswell of support for making the city more bicycle friendly. Following the example of Davis would be a wonderful start.