Little Joey Isn't Working Here Anymore
From Ship to Shore: A Column by Times Publisher John Derby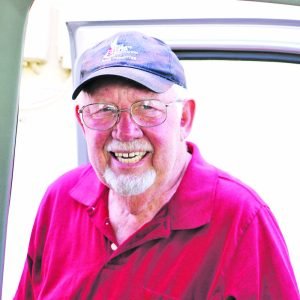 Joey was one of our paper carriers when we still used young boys and girls to deliver the paper. We had 23 of them at the time.
Our carriers were younger than the carriers for the daily newspaper, but they were all good kids and very special.
That was before the State of California decided that all paper carriers needed to be covered by workers compensation insurance and the rate was higher than we paid for a journeyman pressman. You may have noticed there are no boys and girls delivering papers today, and your paper is either hand thrown from a car, or in our case mailed to your home.
It was around the first of September and school had just started. Joey not only delivered his papers on his bike, but he also rode it to school. After school on Thursdays, he would come by the newspaper office, pick up his papers and deliver them.
This Thursday, Joey didn't show up for his delivery. We were concerned and when his best friend showed up, we asked what happened to Joey.
"Joey isn't working here anymore," his friend said holding back tears as he said it. "A car hit him on the way to school this morning."
We were in shock when we heard the news. Joey rode his bike everywhere, and we did not believe he was careless.
It was one of those cases where a young boy was in a rush to get to school and a motorist was in a rush to get to work. Both were in the wrong, but it cost Joey his life.
Every year at the start of school, we think about Joey when we come upon the 25 mph school signs; however, children on the way to school are all over town, not just in school zones.
They are children and therefore not always as careful as they could be.
As adults, it is important to remember the change from summer to back-to-school days. Giving ourselves an extra 10 or 20 minutes to drive more cautiously through town just makes sense.
If it helps, think of Joey, our paper carrier who never showed up for his job that day. We have a town full of Joeys all going and returning from school.
Let's be especially careful.
'Unforgetable' Performance
Normally we do not find a playwrite, a singer and an actress combined in one person in our town; however, Michelle Allison is all in one.
Her performance last weekend was one of a kind in the true tradition of "Off Broadway," and those who were lucky enough to see it at the Merced Multicultural Arts Center got a real treat.
Her biographical musical of Natalie Cole was "Truly Unforgetable," and worth an "encore."