Let's Support The Amazing Artistic Talent In Our Town
From Ship to Shore: A Column by Times Publisher John Derby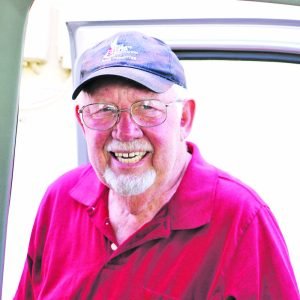 After attending the opening season performance of Joseph and the Amazing Technicolor Dreamcoat at Playhouse Merced, we realized, once again, how much talent we have in our local community and the surrounding valley.
This does not come by accident.
None of this would be possible without the dedication of hundreds, and maybe thousands of people valley-wide.
In the case of Playhouse Merced, none of the money needed to put on these kinds of productions year after year, comes from state or federal sources. All the support they receive comes from local sources like St. Paul's School, which sponsored the first performance of the season.
This year, every one of the performances of the Playhouse Merced has a sponsor.
Playhouse Merced is certainly not the only artistic endeavor in town or in the valley. The Multicultural Art Center, and both Merced College and UC Merced have scheduled performances and artist shows this coming year.
The Merced Theatre Foundation provides another publicly supported venue for both the visual arts and performing arts.
When we add the high schools like Buhach Colony High in Atwater with its excellent plays, and then spread out into the county with the Denair Gaslight Theatre and beyond, there is no end to all that is being done on stage.
Our support of all this talent is essential and without it, there would be far less accomplished. We can not and should not depend on government to finance the arts. People who appreciate the arts need to be the backbone of support.
Attendance at these performances is also essential. Without an audience there is nothing.
This is why, we must encourage everyone to support the arts in our community. Support the arts with our donations and support the arts with our volunteers. Support the arts with our personal involvement and finally support the arts with our attendance.
There is one more thing that we can do to support the arts in our community. Since most of the people do not get paid for their participation in the arts and performances like Joseph and the Amazing Technicolor Dreamcoat, when you see them on the street or in their work place, let them know what a great job they have done.
In terms of support that kind of comment works wonders.