Just how will Merced spend $27 million in 'Rescue' funds?
Merced City Council members and residents agreed on at least one thing Monday night:
$27,427,882 is a lot of money.
Especially when it's considered federal funding that has started flowing into town this year by way of the American Rescue Plan Act (ARPA) as a response to the pandemic.
The big question is how to spend it all.
Leaders unanimously agreed to create a community outreach plan that is expected to include a City Hall study session and possibly two public workshops or town hall-style meetings. Details of the outreach plan are expected at the Aug. 2 council meeting.
Meanwhile, the Council followed staff guidelines to set aside $2,610,791 of the funds through a supplemental appropriation for fiscal year 2020-21, and $100,000 for 2021-22. This is to broadly cover COVID-19-related expenses, payroll and overtime (including police and fire), and "revenue reduction."
That money has not been allocated to specific items yet, though Merced did receive the first half of the $27 million on June 28. The city is expected to receive the remaining half in a year. The ARPA money can be used to cover costs incurred through Dec. 31, 2024. Everything must be spent by the final days of 2026.
City Manager Stephanie Dietz described the ARPA process as a four-year spending plan for the city. She said it has prompted plans to hire an extra-help position — estimated at $31,736 for 2021-22 — to handle the administrative work involved. However, city leaders put off that specific appropriation until the public outreach plan is developed.
The City Council will ultimately decide how to spend the ARPA funds, but they need to follow the "eligible uses," including:
To respond to the public health emergency or its negative economic impacts, including assistance to households, small businesses, and nonprofits, or aid to impacted industries such as tourism, travel and hospitality.
To respond to workers performing essential work during the COVID-19 public health emergency by providing premium pat to eligible workers.
For the provision of government services to the extent of the reduction in revenue due to the COVID-19 public health emergency relative to revenues collected in the most recent full fiscal year prior to the emergency (FY 2018-19).
To make necessary investments in water, sewer, and broadband infrastructure.
These are broad goals, but restrictions do apply, the ARPA manual states. The city can't use the money to contribute to a rainy day fund or similar reserves. They can't deposit it in pension funds. They can't use it to pay outstanding debt or settlement agreements.
Wish list
Much like they do during "budget priority" meetings, City Council members on Monday night offered insight on how they would like to see the ARPA funding used.
Council member Sarah Boyle stressed the need for small business support, parks, employment, addressing disparities in education, homelessness and water.
Council member Jesse Ornales mentioned a possible community violence intervention program and assistance to local households.
Council member Kevin Blake declared: "No. 1 on my list is the city employees. Obviously it's a priority. There's been a lot of sacrifices and a lot of difficulty. These are our employees. It's a big deal for me."
It was probably no coincidence that a group of city maintenance workers showed up at Monday's night's meeting, with several of them speaking out about how they received no raises or cost-of-living increases in 2020 while their peers in other cities did.
A firefighter union representative also talked about deferred costs that were adding up since the start of the pandemic.
Blake also mentioned road repair and upgrades to city facilities, and he even slipped in a couple existing city projects that he has supported in recent years, including the expansion of Bob Hart Square in downtown Merced, and the addition of welcome signs at city entry points.
Other things mentioned from the dais were Zoo upgrades, youth jobs, youth sports facilities, water conservation, and making the city's "Hotel Drive" more attractive.
Mayor Matthew Serratto jumped in and told his colleagues: "The important thing is not to — as the government too often does — just spend the money, but to make investments in a way that we are not just spending it, but we are doing things that are benefiting the city and will continue to benefit the city down the road."
There were people in the audience, of course, who spoke up on the ARPA funding issue. Among their suggestions: create an affordable housing trust fund by the city, develop safe drinking water and wastewater connections for underserved residents, facilitate a participatory budgeting process to engage residents, and improve broadband infrastructure, among other things.
Sheng Xiong, a local policy advocate for the Leadership Leadership Counsel for Justice and Accountability, a nonprofit based in Fresno, had this to say: "This is a huge amount of money. This has never been done before. You know that. And we want to make sure these funds will be used in a way that you wouldn't traditionally use because this is a unique opportunity. When you think about people who have been historically excluded — disenfranchised and disinvested in — it's those census tracts. It's indigenous people of color living in these census tracts that are not being reached. And this $27 million needs to go to folks who have lost loved ones, and who continue to struggle to this day because of covid."
Frank Quintero named Deputy City Manager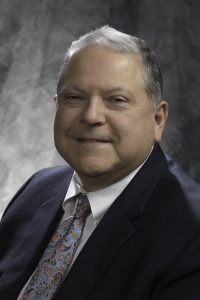 Frank Quintero has been named Merced Deputy City Manager. Quintero started his career with the City of Merced as an entry level Planner in April 1990 and worked up the ranks to Director of Economic Development.
"Frank successfully competed for the position of Deputy City Manager.  Serving under five City Manager Administrations over 30 years, Mr. Quintero brings a depth of knowledge and experience about the City that is second to none, City Manager Stephanie Dietz said.  "He is a tremendous asset, well respected by his peers, and I look forward to his continued success."
"I am blessed and honored to be the City of Merced's Deputy City Manager," Quintero said. "The face of Merced is changing, and what an awesome opportunity to be in the midst of the transition."  I am grateful to continue serving the City of Merced, and for the mentorship provided to me from previous City Managers and Assistant City Managers.
Quintero currently serves as the Director of Economic Development, Acting Parks and Recreation Director, and temporarily handles the City's public information officer duties.  He also oversees the development and renovation of Downtown Merced, supervises the staff at the Merced Yosemite Regional Airport, manages the City's real property assets, and is the point person for major rail, commercial and industrial investments, and projects.
He moved to Merced in 1989 after graduating from Virginia Tech with a master's in urban and regional planning.  After a brief term with a planning consultant firm, Quintero began working for the City of Merced in the Planning Division, and then was promoted to the Redevelopment Agency and Office of Economic Development in 1995.
When not in the office, you will find Frank spending time with his niece and nephews who reside in Merced, serving at church, or enjoying quiet time in the mountains or along the coast.
Quintero will officially begin his role as Deputy City Manager on July 26, 2021.  The salary range for the Deputy City Manager position is $149,627.71 to $181,873.33.