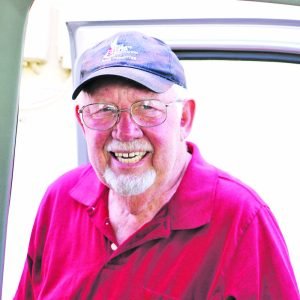 Editor's Note: This column was first published on March 31, 2005.
Although we have spent many years in Mexico, we had never been here during Easter vacation. We had been warned that all of Mexico takes to the road during this time of the year, and people pack the beaches from Cabo San Lucas to the border.
Our little Mexican house is far south of the border, over 600 miles, and not in a highly populated place. However, it is only 100 feet from the beach, and in Mexico, everyone owns the beach. So we expected to see a crowd on the beach in front of our house.
This turned out not to be the case, because for some reason, the Mexicans favored a beach right next to ours and set up camps three rows deep starting at the water line.
The roads too, were packed with vehicles carrying camping gear. Many were towing trailers like the one we used to tow when we were young energetic campers. Ours had been an old boat trailer which we put rails on the sides and turned into a utility trailer. We loaded all our camp gear on top of a bed mattress, and when we unloaded, it became a place for us to sleep.
Mexicans usually brought with them pup tents which could easily be set up on the beach. It didn't seem to matter how close they were to their neighbors. In fact, the closer the better.
Their cars were also loaded down with water toys, kayaks, inflatables, and all sorts of other stuff to add to the vacation fun.
Some of them did end up on "our" beach, but they were very courteous and asked if we minded them being there. We wanted to respond, "But this is your beach, we should be the ones asking for permission," but we did not.
We were happy to share their beach and did whatever we could to make their Easter vacation more enjoyable.
One day, a boat loaded with Mexicans had gotten far off course, and because of the strong wind, could not get back to the beach where they had launched their boat. They asked for our help which we were only too glad to give.
We were already at our boat with our dingy, so we took them to shore. It took two trips because there were so many of them in the boat. We wondered if they all had lifevests as we slowly unloaded them on the sandy beach. What would have happened if they had been stranded out to sea?
Everyone made it safely and the group were given a lift back to their vehicle so they could come and pick up their boat the next day when the water calmed.
Easter was celebrated with a giant pig roast on the other beach. Maybe that was another reason why all the Mexicans went there. The beach called Santispac is a beautiful beach, considered one of the prettiest in all of Baja on the coast of the Sea of Cortez.
It was a beach where we had stayed the first time we sailed in Mexico. We had fallen in love with the area after spending two weeks at this lovely beach with all its small islands surrounding it. The clear warm water and the pure white sand was addicting.
We had journeyed from that beach only a quarter of a mile away and asked if there were any small houses for sale. We had not seen anything we liked, or could afford, but the following spring, we received a phone call from someone who had heard we were interested.
He invited us down to stay at his palapa at no charge. We took him up on his invitation and became partners in one of the most wonderful experiences in our life.
Now we come down to Mexico several months a year.