Concierge Real Estate Services' expansion to Merced a success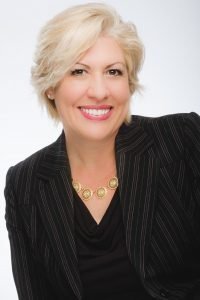 Concierge Real Estate Services, which has been in business since 2016 at 4989 Highway 140 in  Mariposa, held a grand opening and ribbon-cutting ceremony for its second location at 3558 G Street, Merced, in the Raley's shopping center on September 25, 2019.
The Mariposa office of Concierge currently has four agents, and the Merced office has one agent.
The Merced grand opening was an opportunity for those attending to meet broker/owner Kori Smith.
Smith is an experienced real estate agent who started with Cathey's Valley Real Estate and has sold properties for about 20 years.
She told the Times, "With the successful expansion to Merced, we need more agents. Soon, we are going to do a recruitment for some new agents to train.
"I'm there in the Merced office working with agent David Putonen once a week, and he is doing about two deals a month right now. That is pretty good for a newer agent.  He has been happy following our procedures, and he's doing a good job.
"We opened in Merced in April or May, but really got going in June 2019. Since then, I think we've sold eight houses.
"We've sold homes to clients in the UC Merced system, and these faculty members refer other faculty members. It's a good network, but we'd like to expand that by getting to know more people in Merced.
"We have a good rapport with most of the brokerages in Merced, so I know a lot of them already and we've been working together nicely.
"We have ranchers with ranches for sale in both areas, we have some wineries, and we're pretty experienced with big land sales and agriculture from the hills and can bring that expertise to Merced.
"We'd like to be more involved in the community in Merced, just like we are in Mariposa where we're involved in community events and fundraisers.
Describing how she got involved in real estate, Smith said, "My grandfather, Karl Baumann, was my mentor. He was on the founding Board to bring in UC Merced.
"He bought 1,000 acres and turned it into Whispering Oaks, a real estate development in Cathey's Valley featuring three to five-acre lots with custom homes.
"I've been a broker for three years. I was the top selling agent the last two years in Mariposa, and it looks like we're going to end up in the third or fourth spot in Mariposa for the brokerage this year."
Smith has developed a lot of knowledge in her field, which she enjoys using to benefit her clients.
She told the Times, "I've always said I want clients for life. I want to keep them happy and be their go-to person. It has worked out that way for me because I do a good job and take care of the clients, and they refer me to other people.
"Having a long list of clientele helps me do a lot of deals and get a lot more experience. We find that we can head off problems in escrow because we are aware if a lender is acting a little suspicious, and we can straighten things out to keep the escrow process going smoothly. By keeping our systems smooth and helping them know what to expect, I try to keep all the clients' stress to a minimum so they have as little as stress as possible.
"An agent that pays attention to the details can really help. If something in the new house doesn't work, such as the sprinklers, and the buyer is informed ahead of time, the agent can negotiate with the seller. But if this is overlooked by the agent until the sale is completed, the buyer would have expectations that aren't met which causes a lot of conflict. Keeping clients in the loop so that they can know what they're getting is important.
"I've done a lot of house remodels myself, and there are things I can point out to the client so they know what to look for. I can usually estimate the costs, too. "First time home buyers ask me, 'What am I going to have to replace and what is it going to cost?' When I answer the questions, they will know what to budget based on what things have to be fixed now, or what can wait until later.
"We try to educate our clients so they feel empowered to make decisions and plan because buying a house is such a big part of their financial future. They can make smart financial choices and hopefully gain equity for their home and sell it in the future for a profit or have other options. For a lot of people, it's a really good tax write off and a savings account.  I want people to be happy and like their investments.
"Real estate is a little bit of an art form, so that's why it helps to have coaches, which is what I feel agents are. When you have a good agent, they can save you a lot of money and can keep you out of danger and prevent you from making some financial mistakes. Most homes are at least a couple hundred thousand dollars, so it's important for the buyers to take advantage of using agents.
"The sellers should also use agents to keep them protected and get the best price for the house. Sellers who list the house on their own to save the commission usually find it's risky and it would have been better to pay the agent and get the legalities covered. Agents can usually give sellers good advice on how to get the house in the right condition to market it well, and they can see the seller through escrow where there could be conflicts causing the deal to fall apart.
"When we show a house, we stage the house. Most of the time, it's just about positioning the furniture people have and just moving a couch or a picture, making it look open so it flows easily, and adding color. We know ways to make the house look like a model home. We also get professional photos so the house looks the best it possibly can. This is how we market the house well, and find the buyer who says, 'I have to have this house.'
"Most of our homes sell pretty quickly. We've had great results with our system, so we teach it to all our agents so they have the same system and duplicate successful results for our whole team. We feel confident that any agent chosen within our company, you're going to get the same results. The agents follow procedures that are company policy that we all follow so we get consistent results every time. Our agents are happy with that because they're not left to wonder what works and what doesn't work. We are finding that our agents, even the new ones, are consistently getting sales because they're following our procedures.
"One of my passions is to help clients make money with their real estate, such as buying a property which can harvest almonds or rental income such as buying a duplex with two units, living in one and renting the other out. The income generated can be used to pay off the property."
Smith concluded, "We love what we do, and we're thankful we have good clients who refer us, and we want to keep that going."