Beating Heat, Heading For The Mountains
From Ship to Shore: A Column by Times Publisher John Derby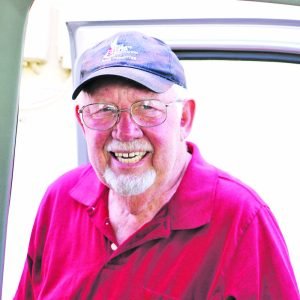 Fifty years ago, we looked at Greeley Hill as a possible "getaway," but since we had no money, the idea was a little far fetched.
Last year, we took some of our retirement money, and bought 4.5 acres of land in Greeley Hill and turned it into our mountain hideaway.
When the temperature hits the 107 mark in the valley, as it did recently, the temperature is about 90 degrees at Greeley Hill, and there is a cool afternoon breeze that blows through the Stanislaus National Forest. This makes our getaway very comfortable even in the middle of the afternoon.
Greeley Hill is over 3,000 feet and just six miles above Coulterville, a famous gold mining town which once was home to over 8,500 people. Coulterville is at the crossroads of Highway 49 and 132, and it survives on tourist trade headed toward Yosemite National Park.
Both Greeley Hill and Coulterville are situated on what was once the same trail which John Muir hiked to get from San Francisco to Yosemite, and it was his book which influenced President Theodore Roosevelt to designate Yosemite as a National Park.
There are some drawbacks to Greeley Hill, and the biggest one is that it is located in a high fire hazard area. Just last year, the fire which started in Mariposa swept east to Yosemite and stopped only 12 miles from our property.
The message was clear, so we cut 21 trees down around the buildings, with plans for removal of the undergrowth. Insurance, if one can get it at all, is very expensive. We do not have any.
We feel that prevention is probably more important than insurance; however, people who have to finance their homes through banks have no choice and must pay whatever the insurance companies demand.
The benefits of being out of the valley when the heat waves hit, are something to be considered. Greeley Hill also has no traffic problem, clean, pure air, lower stress and is considerably safer than the valley.
Greeley Hill is in Mariposa County which also provides some additional benefits such as a health clinic, and a very nice public swimming pool in Coulterville. Greeley Hill has a library and good elementary schools. High school students go to Mariposa High.
There was a great grocery market in Greeley Hill until several months ago when a fire forced the owners to shut it down. It is not certain that another market will replace it. It does have its own gas station and hardware store which also sells some groceries.
While not everyone can afford to buy a few acres in Greeley Hill, the drive is beautiful with pine forests on either side of the highway all the way to Yosemite. There are some fine restaurants on Highway 120 from Groveland to Yosemite National Park, and a BBQ restaurant in Greeley Hill.
Plus, there is no better way to Beat the Heat!