A Gift That Keeps On Giving, Every Week Of Year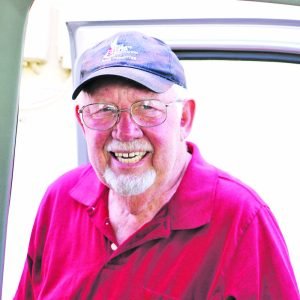 Now is the time for gift giving, and if you are no different than most people, finding just the right gift for that someone special is not easy.
There is something you might consider.
For only $79, you can have a copy of your local newspaper mailed every week to the mailbox of your loved one for an entire year. That is less than $1.50 a week, and the person who receives their copy of the newspaper will be kept informed of all the interesting stories in town.
We make sure that the local newspaper is only about our people in our town. We also work hard to keep all the newspaper positive.
Negative news is easy to find. The television is full of it everything night; however, the stories we publish are one-of-a-kind stories about people who are making a positive impact in their hometown.
We don't make a lot of money printing and mailing the local paper; however, we are old school, and like to have a newspaper which we can hold in our hands and read.
Everything seems to be going digital, and we have no problem with that, but it is just not the same.
Many more of our readers are "hard copy" readers than digital readers, but we do get a lot of "hits" on our website.
Our newspaper business does everything the old fashioned way. We do everything in house. We still run our old printing press the same way we have for years, and it is delivered by the U.S. Post Office.
We still have our own reporters who go out and interview people for the stories we publish.
We never sensationalize a story just to get more readership.
If you are a regular subscriber, you already know this.
We know you enjoy the paper, so why not pass on that enjoyment to a friend or relative in our area, or someone who has moved away but still wants to know what is going on.
We can make it easy. Call our main office at (209) 358-5311 and order a subscription.
The person who receives your gift will really appreciate it.
Garage Sale Dress Keeps Showing Up
What is the worse thing a woman can do at a Christmas party? Show up wearing the same dress as another woman.
And that was what happened recently.
So as not to embarrass anyone, we won't mention any names, but the lady in this case had just arrived at her home in Mexico, and not much was unpacked. A lot of travelers arrive with only T-shirts and shorts, which would have been inappropriate for this party.
She didn't know what to do. But then, as chance would have it, another member of the park community asked if it would be possible to drop off and store a bunch of clothes at her home which were to be used later at the annual garage sale.
The woman said "of course," and then she decided to take a look at the clothes.
There was a very nice dress which was perfect for the party. In lieu of rent for storage, the lady just decided to take the dress and wear it to the party.
It was perfect for the occasion and she was a standout because the dress was very pretty on her.
As the evening wore one, the husband of the lady who ran the garage sale saw the dress and whispered in his wife's ear, "Honey, that woman is wearing exactly the same dress that you wore last year to this party."
His wife knew the secret of how it came about, but did not mention it to her husband.
"Yes, I noticed," said his wife. "And she certainly has good taste."
Oh, if only the walls had eyes and could tell all they secrets they know.