59 Years … And 2,919 Editorials Later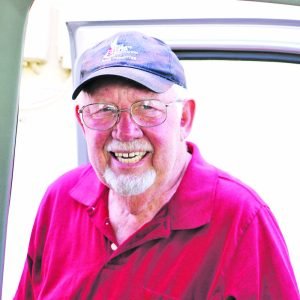 As 2022 comes to an end, and as we look forward to our 59th year in business, it's time to look back at all the years that have passed.
It was on a day like this in October of 1964. I was seated at the coffee table in our kitchen, with my Dad's Remington "Noiseless" typewriter in front of me. The very first editorial, of the first copy of the Times, was hammered out.
The title of the editorial was "OBSERVATIONS."
The words are as strong today as they were years ago. The editorial was about the important mission of newspapers and why I had to quit my job at the local daily newspaper and started my own newspaper.
Actually, the mission of the Power of Positive Press is even stronger now than it was back then.
The first edition was only mailed to 2,000 people in Merced County. That was all we could afford to print. Today our newspapers reach out to more than 30,000 readers a week, both with hard copies and the online edition of the Times.
At last count, we have published more than 2,900 editorials in the Times, in 58 years.
In all those editorials, in all those years, there are editorials which I still remember publishing, and some I have even repeated because I have felt they are just as relevant today as they were when they were written.
One that is called to mind had the heading "The Majority of None," and it is about how the minorities have taken over the county to the point where the average, non-minority, has lost all representation in government.
There was the editorial "Grandma's China" about the family dishes which only came out on the holidays, and another about one of our paperboys who was killed by a motorist on his way to school. We asked our readers to please be careful for a "child knows no right of way."
I have cried sometimes after reading my own editorial. My love for the written word surpasses everything else that I do in life… it has become my reason for living. There are times when I feel like I am writing individually to every one of my readers.
Sometimes I read the editorials I write when they are printed and ask myself, "How could you write that?"
I never really know whether my editorial hits or misses its mark. Never, until someone mentions to me reading a certain editorial and saying, "That was good… or I did not like what you had to write."
Sometimes I intentionally pull at the heartstrings of my readers. I know the story will do that.
I am not serious when I write all the time, and love a good joke.
It was actually over an editorial in 1978 that I met my late wife Kathy. I was walking across the dance floor at the Night Club in the MALL and she said: "That was the worst editorial I have ever read."
She got my attention.
Four years later we were married, and she spent the next 36 years working beside me at the newspaper. I found my soulmate.
Oh, how many editorials, how many trips, how many words… many while sailing the world.
The sailing trips became the basis of the column "Ship to Shore" which I write today. About half the editorials are written in Mexico, a place I dearly love.
As I write my weekly column, sometimes I have one foot on the shore and the other on my sailboat. It doesn't have to be real. It can be in my mind.
Somehow, for some unknown reason, God has given me the will to write.
"Write on," I hear God whisper.
Welcome Aboard 2023!